Description
| | |
| --- | --- |
| Model No | SMF215F-4X18UW |
| Description | 215 Watt eArc Frameless Flexible Mono Solar Panel featuring mono-PERC cells |
| Application | Commerical & Industrial, Infrastructure, Roadside Furniture, Caravan, 4X4, Marine, Camping |
| Size | 215W |
| Width | 700mm |
| Height | 1610mm |
| Length/Breadth/Depth | 2mm |
| Weight | 3800g |
| Brand | |
Sunman SMF215F-4X18UW
Sunman's eArc series flexible solar panels are a game changer!

eArc is the world's first glassless solar module. An innovation combining proven crystalline silicon solar cells with Sunman's patented composite material (ZL201610927464.6, ZL201610927383.6 EP3534410), eArc has the same durability and robustness of conventional glass modules.
Unlike glass:
eArc is akin to a flexible"solar skin", 70% lighter and up to 95% thinner. eArc requires 0 penetration or mounting equipment during installation, cutting time-on-site by 40%.  eArc is easier to transport in bulk – up to 60% more kW per pallet. eArc targets a variety of applications glass modules cannot service.
Same Durability as Glass:
eArc is the first module of its kind to pass the same durability and safety tests as glass modules, including IEC 61215:2016, IEC61730:2016 and UL1703 (USA). The IEC61215 confirms eArc's ability to withstand prolonged exposure to open air climates. eArc has also passed additional module quality assessments, including 3000 hours of damp heat, UV exposure (25 years equivalent), PID, salt mist and ammonia corrosion tests.
Features & Benefits:
Lightweight & Durable
Ultra slim profile – just 2mm thick
Highly efficient Mono-Perc cells for optimum performance
Flexible and suitable for use on a variety of different surfaces
MC4 connector system to daisy chain multiple panels together
Sunman offers detailed installation guides for different surfaces. Click here to view
Specifications
| | |
| --- | --- |
|  Rated Power – Pmax (watts) |  215W |
|  Max. Power Voltage VMP (V) |  21.0V |
|  Max. Power Current IMP (A) |  10.24A |
|  Open Circuit Voltage Voc (V) |  24.9V |
|  Short Circuit Current Isc (A) |  10.72A |
|  Max. System Voltage |  600VDC (IEC) |
|  Max Series Fuse Rating (A) |  20A |
|  Module Efficiency |  19.1% |
|  Operating Temperature |  -40°C to +85°C |
|  No. Of Cells |  72 (4 x 18) |
|  Junction Box |  Yes, IP68 |
|  Connectors / Output Cable |  (+) 150mm, (-) 450mm long x 4mm2 leads with MC4 compatible connectors |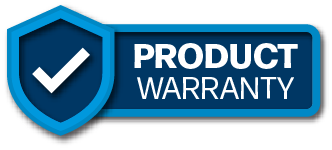 5 year warranty on Product & Power on Off-Grid and Mobile applications.
12 year product warranty / 25 year linear power warranty for grid connect.
Feel free to contact us if you have any questions or message us on social media!